In The Remember by Aimee Bender, the author shows a different side of love. I took it as true love between a man and a woman, but it was a very sad love. She writes about a man that changes in many ways and the woman who loved him through it all.
His name is Ben and he begins to experience some kind of reverse evolution while his girlfriend, Annie, is left behind to wonder what happened. Annie cares for Ben even after he evolved into an ape because her love for him is so strong she does not care at the time. She thought he would change back soon but he continues to evolve the wrong way eventually becoming a salamander. She still continues to love him with all her heart. I feel it is sad because he can not share his emotions, all he can do is look into her eyes. It is a lost love between the two of them.
 He was always a sad man, "Last day I saw him human, he was sad about the world." Yes, they had good times but they would take a great time and confuse it by thinking about the world too much. They loved each other, but when he started to change, deep down,  she started to change as well.
She found herself still caring but not the same way that she used to. At first she was just curious about the situation and not alarmed by it. After time passed it became more of a chore. She  gave up on trying finding a solution and would take care of him like a pet. I hate the way their relationship turned out because at the beginning, they  had something special but over time, being in a one sided relationship where Annie is the only one human, she lost hope. No one deserves what happened to Annie,it was sad.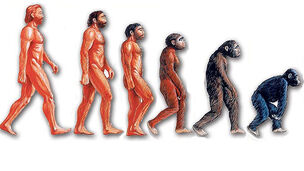 Works Cited  Bender, Aimee "Remember." Delbanco, Nicholas and Alan Cheuse. Literature Craft  and Voice. Second Edition. New York City: McGraw-Hill, 2012. Print.